hey guys!
hope you all are mugging hard!
dont be like me ok!
online shopping is drug.
i just bought another $70 worth of stuff, sigh, what can i say?
i'm addicted. yows.
anyway, happy birthday to mabi and i've uploaded the pics!
here's one of all the very special girls in aa2. (:
p.s. i'm sorry i asked mark to join in the pic. hee.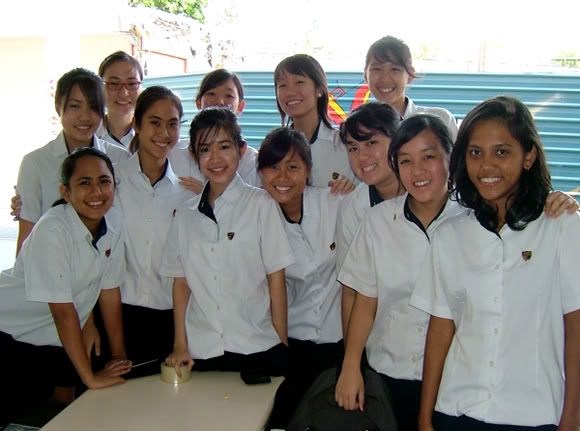 wah. dunno why the picture looks so small here. rawr.
anyway, its great to have EVERYONE back in class again! our class pictures are gonna look so cool. (: so sad we cant get a copy all the jpeg photos though. :(
after angie posted up the last link, it reminded me of another madtv episode on youtube. so check this out okay guys! (:
http://www.youtube.com/watch?v=-TSWaKWiAhY
and the next one is especially for roystove! i think it's pretty damn cool! :D
http://www.youtube.com/watch?v=37GVvxcyz6I
muchlove! yingyi. (: